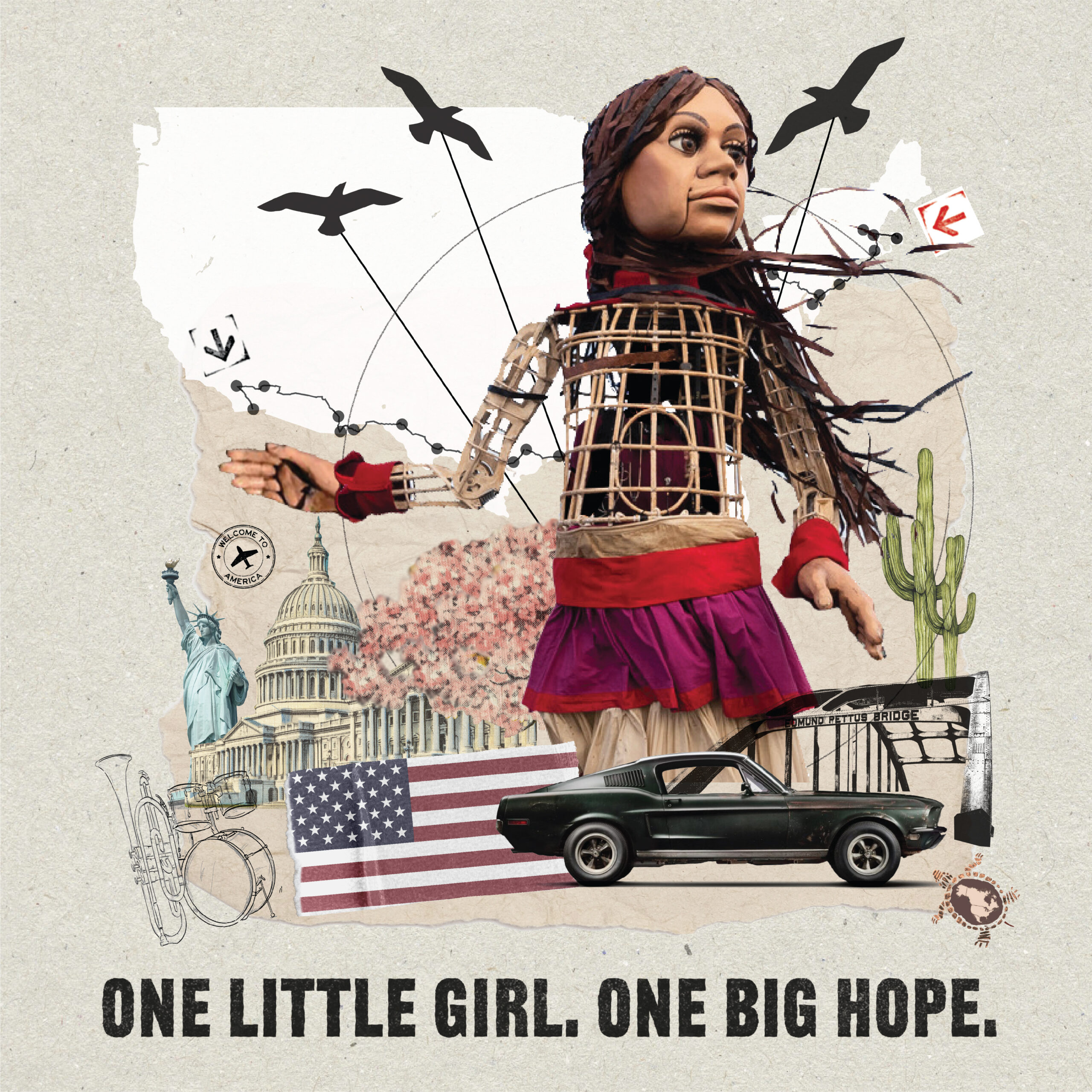 AMAL WALKS ACROSS AMERICA.
ONE LITTLE GIRL. ONE BIG HOPE.
@walkwithamal will journey 6000 miles this fall from Boston to San Diego. She will be welcomed by 1,000+ artists at 100+ events in 35 towns and cities.
We are proud to be welcoming Amal to Los Angeles in November!
Little Amal – whose name means 'hope' in Arabic – is a 12 foot puppet of a refugee Syrian child who has traveled to 13 countries.
She began her journey from the Syrian border and carries a message of hope for displaced people everywhere, especially children who have been separated from their families.
Her urgent message is simple – "don't forget us."
More details will be revealed soon!