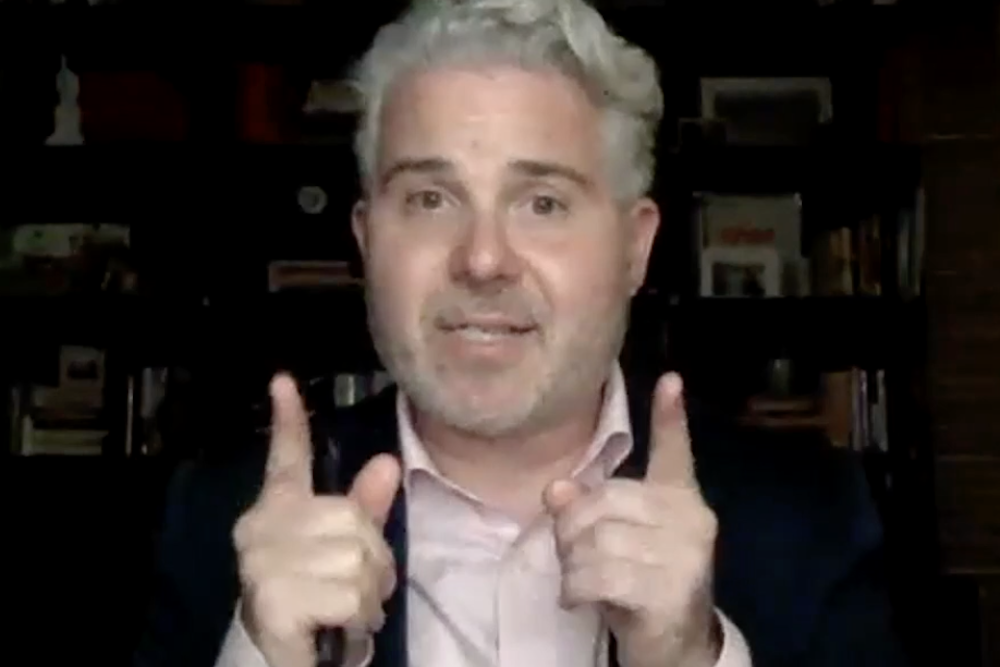 For a Limited Time: Watch The First Class Free
The Broadway Musical & America is enrolling until May 18! Watch the first class and enroll today.
View the Syllabus
Want to know what will be covered in this 11-week course? Click here or keep scrolling to view.
—
PLEASE NOTE:  Syllabus is subject to change
Tuesday May 12, 2020: Introduction and Welcome: People Will Say We're in Love: Oklahoma and American Patriotism.
SUGGESTED READING: Something Wonderful by Todd Purdum
Tuesday May 19, 2020: Carousel, My Fair Lady and The Golden 1950's
Tuesday May 26, 2020: Gypsy, and the Great American Musical
Tuesday June 2, 2020: 1964: The year of the impresario: David Merrick presents Hello Dolly and Harold Prince presents Fiddler on the Roof. 
SUGGESTED READING: The Abominable Showman by Howard Kissel, Sense of Occassion by Harold Prince
Tuesday June 9, 2020: Cabaret: Wilkommen, and Goodbye to Berlin. 
SUGGESTED READING: Goodbye to Berlin by Christopher Isherwood, Sense of Occasion, Harold Prince 
Tuesday June 16, 2020: The Musical Gets Real Angsty: "Phone rings, door chimes, in comes company." What Stephen Sondheim saw at the revolution: Company, Follies, A Little Night Music, Pacific Overtures, Sweeney Todd, Merrily We Roll Along. 
SUGGESTED READING: Stephen Sondheim: A Life by Meryle Secrest, Finishing the Hat/Look, I Made a Hat by Stephen Sondheim, Automatic Vaudeville by John Lahr
Tuesday June 23, 2020: Bob Fosse, Michael Bennett and the triumph of American showmanship: Chicago, A Chorus Line, and Dreamgirls. 
SUGGESTED READING: Fosse by Sam Wasson, A Chorus Line and the Musicals of  Michael Bennett by Ken Mandelbaum; watch "All that Jazz"-1979, 20th Century Fox, directed by Bob Fosse
Tuesday June 30, 2020: Leapin' Lizards, This Joint is Jumpin' Joy and Race in the 1970's: Annie, The Wiz, Ain't Misbehavin'
Tuesday July 7, 2020: Gower Champion is dead, And to the Barricades We Go!: Broadway in the 1980s
Tuesday July 14, 2020 :The Empire Strikes Back: Rent, The Producers, Hairspray, Wicked 
Tuesday July 21, 2020: Hamilton Conquers Broadway: Changing Faces; Changing Times