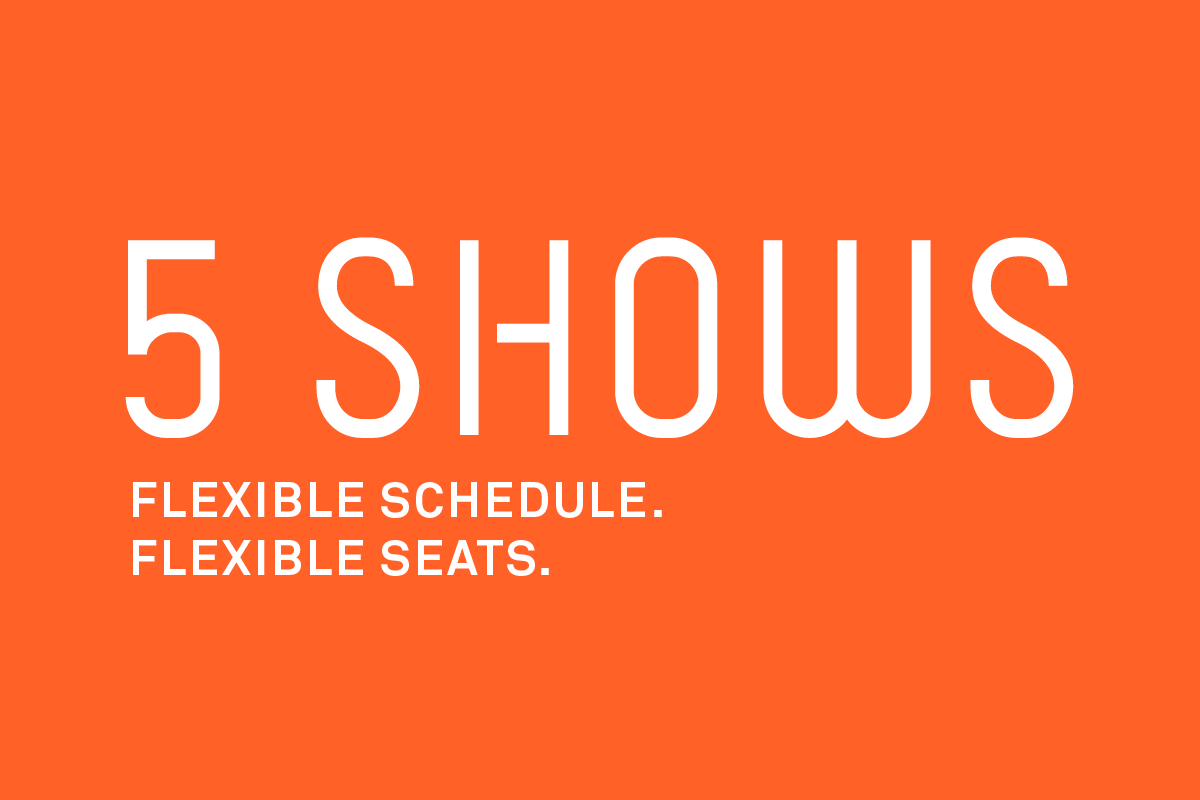 Dynamic Membership
With a Dynamic Membership, you get flexible seating on a flexible schedule – you decide where you want to sit and when you want to come while paying one price to get tickets to all 5 productions of the 2022/2023 Season:
– Sunday in the Park with George
– A Little Night Music
– Bernadette Peters in Concert
– Sanctuary City
– Stew
Your Membership Benefits include:
– Advanced Booking
– Waived Ticket and Handling Fees
– Discounted Tickets to Productions Not Included in Your Package
– Discounted Guest Tickets
– FREE Exchanges
– FREE Access to Behind-the-Scenes Events
– FREE Access to Member Exclusive Events
– Discounts to Playhouse Classes
Buy Early and Save: Membership prices will increase on Jul 2, 2022. Become a Member today to ensure you get the best price on all of our packages.
Individual Dynamic Membership is perfect if you're ready to experience Pasadena Playhouse from a different vantage point every time you visit!
*Pricing Increases to $300 Starting Jul 2
Dual Dynamic Membership is perfect for you and a friend or loved one – no need to fly solo while enjoying the everything the Playhouse has to offer!
*Pricing Increases to $600 Starting Jul 2
Quad Dynamic Membership is perfect for families and the highly social theatergoer — visit the Playhouse with 3 guests!
*Pricing Increases to $1200 Starting Jul 2