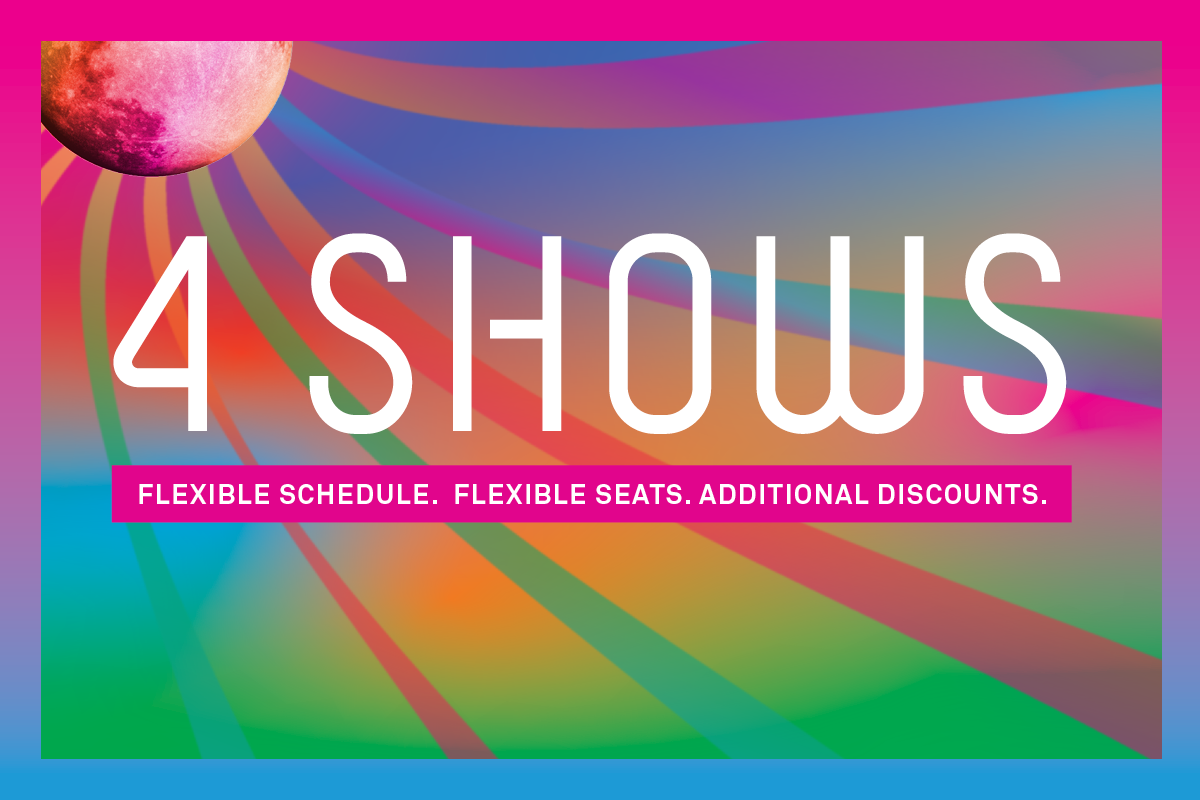 Celebration Series Dynamic Package
With a Dynamic Package, you get flexible seating on a flexible schedule – you decide where you want to sit and when you want to come while paying one price to get tickets to all 3 Mainstage Productions in our Sondheim Celebration:
– Sunday in the Park with George
– A Little Night Music
– Bernadette Peters in Concert*
+ you'll also get tickets to the final production of our season, Stew by Pulitzer Prize Finalist Zora Howard and exclusive Commemorative Sondheim Swag!
*Bernadette Peters in Concert will be performed at the Pasadena Civic Auditorium.
PLUS you'll receive discounts to our exciting lineup of Concerts, Special Events, and Student Productions, including:
– Company; Performed by the Students of the USC School of Dramatic Arts
– Larry Owens' Sondheimia
– Eleri Ward: Acoustic Sondheim
– Sondheim UnScripted
AND you'll also receive priority access to our FREE Special Programming:
– Into the Woods; Conceived and Performed by the Students of Pasadena Unified School District
– Song by Song by Sondheim; Performed at First United Methodist Church Pasadena
Benefits
No matter which option you choose, your Package provides you with:
– Advanced Booking
– Discounted Tickets to Productions Not Included in Your Package
– Discounted Guest Tickets
– FREE Exchanges
– FREE Access to Behind-the-Scenes Events
– FREE Access to Member Exclusive Events
– Discounts to Playhouse Classes
You Have Questions? We Have Answers.
Want to find out more? Not sure which option is the best fit for you? We're here to assist in any way possible. 
Call Patron Services at 626-356-PLAY (7529)
Individual Dynamic Package is perfect if you're ready to experience Pasadena Playhouse from a different vantage point every time you visit!
Dual Dynamic Package is perfect for you and a friend or loved one – no need to fly solo while enjoying the everything the Playhouse has to offer!
Quad Dynamic Package is perfect for families and the highly social theatergoer — visit the Playhouse with 3 guests!