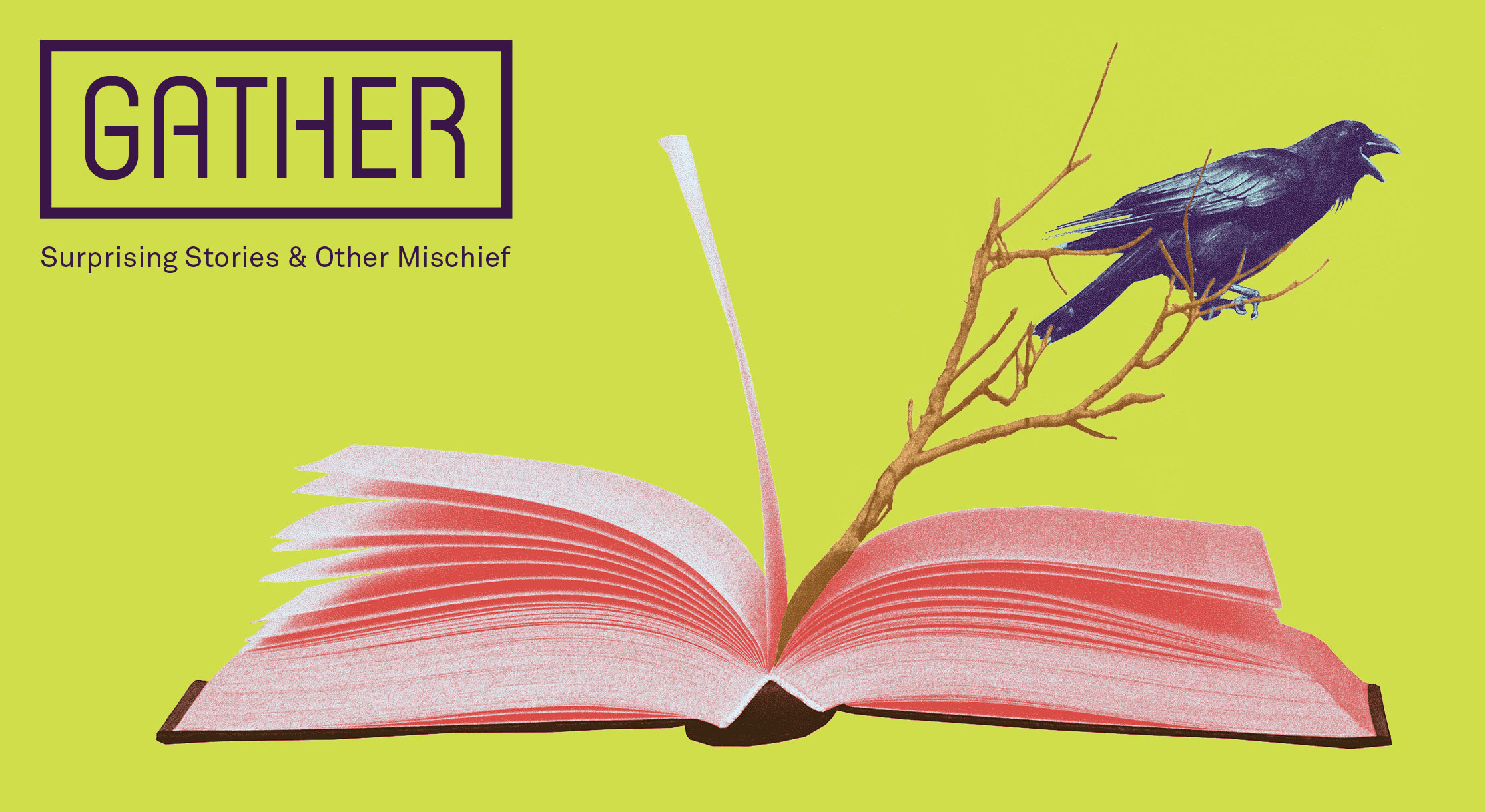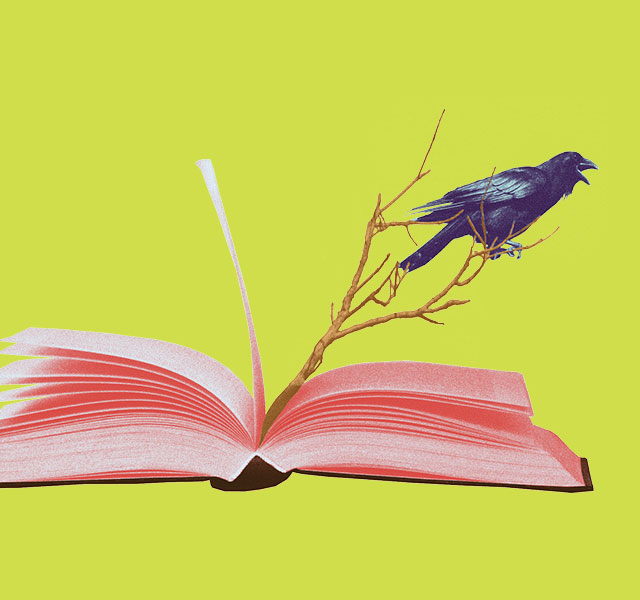 Gather: Surprising Stories & Other Mischief |
May 24 — June 22
John C. Reilly and an ensemble of amazing actors create a spirited evening of story theater. Unleash your imagination and be transported to wondrous worlds full of legendary creatures and colorful characters. Gather: Surprising Stories & Other Mischief is a magical experience for audiences young and old.
Created by John C. Reilly and Patrick Murphy
Directed by Patrick Murphy
90 minutes, no intermission
John C. Reilly and an ensemble of amazing actors create a spirited evening of story theater. Unleash your imagination and be transported to wondrous worlds full of legendary creatures and colorful characters. Gather: Surprising Stories & Other Mischief is a magical experience for audiences young and old.

No matching events listed under Gather. Please try viewing the full calendar for a complete list of events.
| Sunday | Monday | Tuesday | Wednesday | Thursday | Friday | Saturday |
| --- | --- | --- | --- | --- | --- | --- |
| 29 | 30 | 31 | 1 | 2 | 3 | 4 |
| 5 | 6 | 7 | 8 | 9 | 10 | 11 |
| 12 | 13 | 14 | 15 | 16 | 17 | 18 |
| 19 | 20 | 21 | 22 | 23 | 24 | 25 |
| 26 | 27 | 28 | 1 | 2 | 3 | 4 |
+ Export Events
Cast

Alicia Adams

Read More
Alicia is co-founder and Artistic Director of Bootleg Theater. Educated at UC Berkeley and a graduate of Neighborhood Playhouse, Alicia is an actress, producer, set designer, writer, fine artist, and mother of three children. She is a co-founder of The Evidence Room. Her most recent acting work has been on stage at The Bootleg in The Stand In, and she is featured in the next Rob Zombie movie. She is a three time LA Weekly Award winner.
Larry Bates
Read More
Happy to be back at Pasadena Playhouse, Larry was last seen as Youngblood in South Coast Repertory and Pasadena Playhouse's production of Jitney (NAACP Theatre Award, LADCC Award). Other notable theatre credits include:  All the Way, Abundance, Death of a Salesman, The Motherf**ker with the Hat, Topdog/Underdog, Fences, Mr. Marmalade (South Coast Repertory), Ah! Wilderness (Goodman Theatre), the world premiere of Human Error (Denver Center for the Performing Arts), and as Dr. Martin Luther King, Jr. in The Mountaintop at the request of Katori Hall for The National Civil Rights Museum's MLK50 commemoration of Dr. King in Memphis (Hatiloo Theatre). Recent film and TV credits include: Matthew Weiner's The Romanoffs and Big Little Lies. Larry is a Lunt-Fontanne Fellow and a graduate of DePaul University.
Michael Dunn

Read More
Michael is thrilled to be making his Pasadena Playhouse debut with Gather. He has had the privilege of working in theaters all over Los Angeles, from Open Fist to Sacred Fools and most notably many productions at The Bootleg Theater. Michael was also featured in Bloody Bloody Andrew Jackson at The Public Theater in New York. TV credits include Bosch, The Odd Couple, The Fosters and 2 Broke Girls.
Amie Farrell


Read More
Amie is happy to be playing with these artists at Pasadena Playhouse. She has worked at such theaters as Playwrights Horizons, Geffen Playhouse, Missouri Repertory Theater, Milwaukee Repertory, Shakespeare Festival LA, International City Theater, Sierra Repertory and Rubicon Theater where she has done such plays as Sylvie, Picasso at the Lapin Agile, Don't Dress for Dinner, Three Penny Opera, Twelfth Night, Hamlet, and Into the Woods. TV and Film credits include Oscar nominated American Sniper, Grey's Anatomy, Criminal Minds, The League, Don't Trust the B, The Young and the Restless, and iCarly. Amie holds a BFA from Goodman School of Drama/The Theater School DePaul.
Mary Grill


Read More
Mary is thrilled to be part of Gather, and to have had the pleasure of spending time with this wonderful group of people! Apart from starring in a drama for Lifetime called Best Friends Betrayal, Mary has spent most of her professional life in comedy working on fun shows like: Veep, Young Sheldon, The Detour, The Mindy Project, Mad Men, Your Pretty Face Is Going To Hell, Shrink, and You're The Worst. She has written/performed a monthly comedy show in Los Angeles called American Town Hall for the past six years. Mary holds a BFA in Acting at The Theatre School at DePaul.
Logan Hone
Read More
Logan Hone is a musician based in Los Angeles from Salt Lake City. He performs new, old, intricate, and sincere songs on his saxophone, drums, fretless banjo, guitar, piano, bass, and flute. He is a prolific composer, having composed music for his bands, operas, films, and the 27 albums he has released. He directs the Hermon Park Community Band (everyone is invited to play!) and teaches private lessons and workshops. Slug Magazine called his music "an exhilarating and sugar-coated ride" and KFJC said his "lyrics evoke the joy of living in California and the joy of living in general.
Max Kleinman


Read More
Max Kleinman is an actor, writer, and director, trying to use his powers for good. He is thrilled to be a part of this incredible group. Recent credits include Corin/Adam in Trashcan Shakespeare's As You Like It and Treplev in The Nina Variations with Will Play For Food. Max teaches with The Rogue Theatre Squad, bringing improvisation to survivors of domestic abuse. He's trained at Upright Citizens Brigade,  AdlerImprov, and the London Dramatic Academy. His latest film, Crossing: 2036, won best sci-fi short at Hollywood Just4Shorts. This is his first time performing at Pasadena Playhouse and he couldn't be happier. Online: maxkleinman.com | Social: @maxually  
Chris Schultz


Read More
Chris Schultz is a graduate of DePaul University. He was a company member of The Actors' Gang for several years and performed on international tours of 1984 and The Trial of the Catonsville Nine. He also played Billy Wilder in The Stand In directed by Ric Murphy at The Bootleg Theater. He participated in a summer intensive at Paul Sills' Wisconsin Theater Game Center and played Spolin theater games for the community at the Sills family farm. He is excited to play in Gather with great friends in the transforming worlds of Story Theater. 
John C. Reilly


Read More
John C. Reilly has been acting in theater since he was a child and has been acting in films for the last 30 years. He is an alumnus of DePaul University where he met his mentor and friend Patrick Murphy who he collaborates with here for Gather: Surprising Stories and Other Mischief. He is honored to be working here at the legendary Pasadena Playhouse with Danny Feldman and the whole creative team. Some notable films he has appeared in include Casualties of War, State of Grace, Hard Eight, Boogie Nights, Magnolia, The Thin Red Line, The Perfect Storm, Gangs of New York, Chicago, The Hours, A Prairie Home Companion, Talladega Nights, Walk Hard, Step Brothers, Cyrus, Wreck It Ralph, Kong: Skull Island, The Sisters Brothers and Stan and Ollie. Theater credits include Grapes of Wrath (Chicago and Broadway), A Streetcar Named Desire (Chicago and Broadway), True West (Broadway), Exit the King, Little Egypt (Los Angeles). He has been acknowledged by The Academy, The Tonys, The Grammys and The Golden Globes.
Madeline Wager


Read More
Madeline Wager is a comedian, writer, and goofball from Oklahoma City. She received her BFA from DePaul's Theatre School in Chicago and studied improv at The Annoyance, iO Chicago, and in LA, the Upright Citizens Brigade and The Groundlings. Maddy performs sketch comedy and original characters at UCB, Lyric Hyperion, and other comedy venues, arm wrestles as Krafty Karen with the Los Angeles Lady Arm Wrestlers, and performs with Story Pirates, a group of comedians who perform stories written by kids. Maddy is the creator of TAMMERCISE, an actual workout class and comedy experience that takes place at Angel City Brewery, comedy festivals, and public parks. Online: madelinewager.com | Social: @madwages
Ticket Options

Tickets
To purchase tickets, select a date in the calendar above.
Advisory

Pasadena Playhouse does not offer advisories about the subject matter for this production, as sensitivities vary from patron to patron. If you have any inquiries regarding content, age-appropriateness or stage effects (such as strobe lights or theatrical fog) that may affect patron comfort, please contact Patron Services during Box Office hours at 
626-356-PLAY
.
Children under age 5 are not permitted in any performance at Pasadena Playhouse.