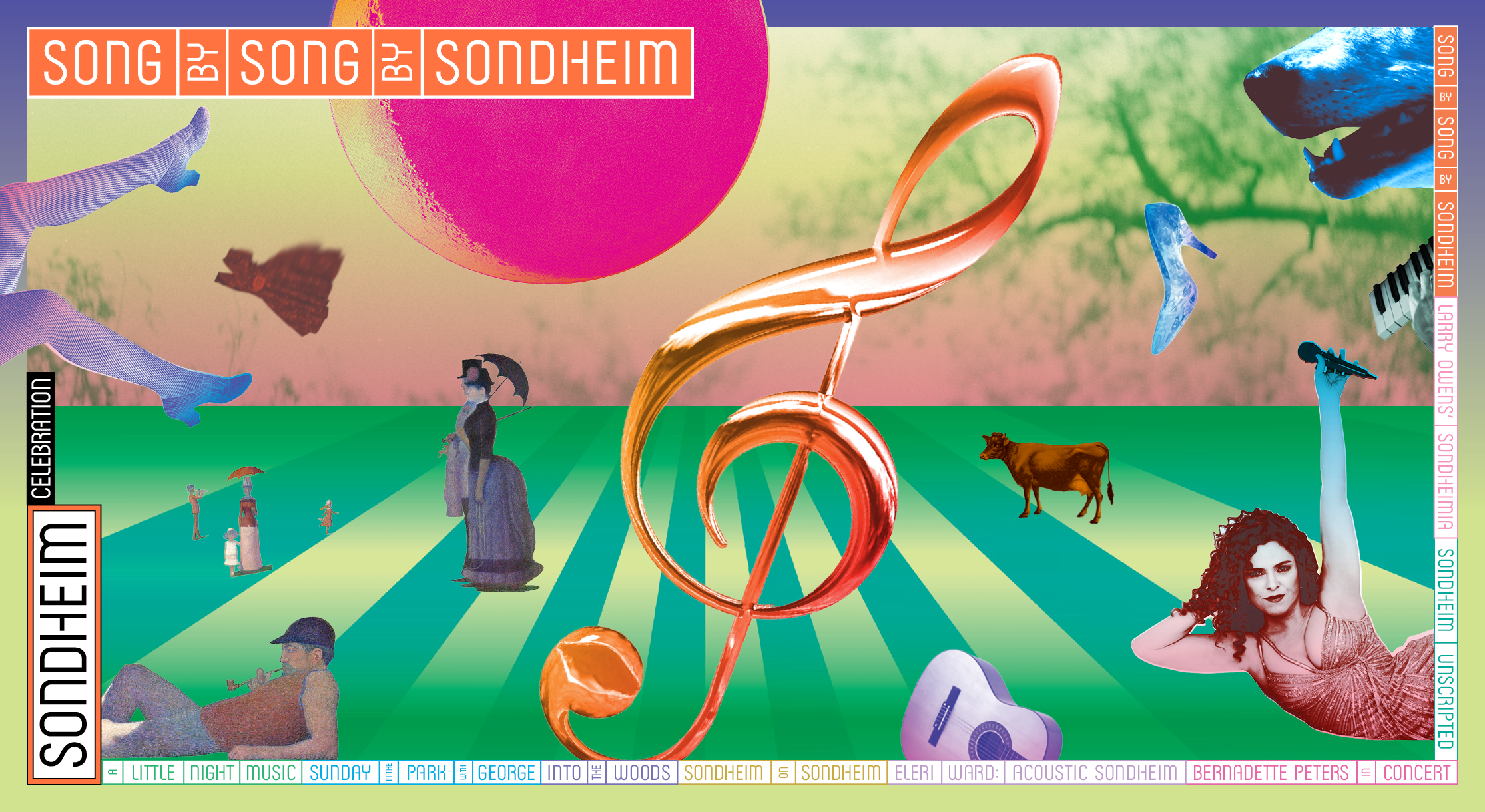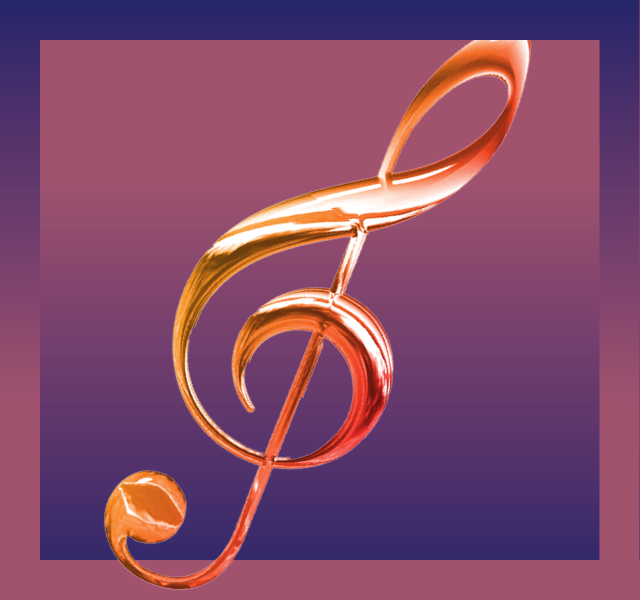 Song by Song by Sondheim |
April 22, 2023
Song by Song by Sondheim is a special musical presentation bringing together community choirs from all over LA to sing the works of Sondheim. Featuring the Gay Men's Chorus of LA, Pasadena Chorale, VOX Femina LA, and ACABELLA (Academy of Music for the Blind), this once-in-a-lifetime choral celebration will be held at the First United Methodist Church and will be FREE to the public!
Music and Lyrics by Stephen Sondheim

Featuring:
Gay Men's Chorus of LA
Pasadena Chorale
VOX Femina LA
ACABELLA (Academy of Music for the Blind)
FREE TO THE PUBLIC
MEMBERS BOOK NOW!
VENUE: FIRST UNITED METHODIST CHURCH PASADENA
Song by Song by Sondheim is a special musical presentation bringing together community choirs from all over LA to sing the works of Sondheim. Featuring the Gay Men's Chorus of LA, Pasadena Chorale, VOX Femina LA, and ACABELLA (Academy of Music for the Blind), this once-in-a-lifetime choral celebration will be held at the First United Methodist Church and will be FREE to the public!
Performances

Song by Song by Sondheim
SOLD OUT

APRIL 22, 2023
4:00 PM
VENUE: FIRST UNITED METHODIST CHURCH
Please Note: A limited number of standby seats will be made available on a first-come, first-served basis. Patrons who are interested in filling these seats should line up at the designated standby line in front of the First United Methodist Church Pasadena no more than 30 minutes before showtime. Seating is not guaranteed and seating locations are non-negotiable and based on availability.
Participating Choirs

Gay Men's Chorus of LA
Read More
GMCLA, under the leadership of Executive Director & Producer Lou Spisto and Music Director & Conductor Ernest H. Harrison, has continued to garner acclaim for artistic excellence while remaining deeply rooted in service to the Los Angeles community and beyond by promoting civil rights, tolerance, and acceptance through music. Founded in 1979 during the emergence of the gay rights movement, GMCLA has spread its message of love and acceptance with concerts across the globe and has raised its collective voice in the struggle for equality, social justice, the fight against the AIDS crisis, the fight for marriage equality and all those seeking to find their own voice. GMCLA's free ticket program has provided access to concerts for thousands of low-income families over the decades, and research-based education programs have served over 70,000 young people throughout the Los Angeles region. In 2019 GMCLA performed at Carnegie Hall and The Hollywood Bowl (with Hugh Jackman), and in February 2020 GMCLA's performance at the Film Independent Spirit Awards was viewed more than 7 million times online. During the pandemic GMCLA presented a full virtual season of concerts, special events and school programs reaching thousands of longtime and new fans. From Los Angeles to Ireland, Brazil and New Zealand, GMCLA's streaming concerts were incredibly well received. Critics have proclaimed the Chorus "inspired" and "expressive, innovative and utterly moving," and hailed GMCLA for presenting "meaningful entertainment."
Featuring:
Alex Morales
Ben Tritle
Chuck Bricker
Daray Berry
Ever Pabon
Fred Camerer
Jake Perlman
Jimmy Wilcox
Lance Werth
Lawrence Weisberg
Lee Stickler
Raul Martinez
Silvio Kersten
Terry Takeda
A. Lee Walkup
Albert Epstein
Alex Boling
Bob Sieber
Edward Salm
Jack Inman
Matthew Baker
Thomas Franklin
Amelia Thompson*
Ernest Harrison**
Benjamen Toth
Daniel Youngelman
David Connors
Ethan Greenberg
James Lau
Lucio Maramba
Mc Mellan Legaspi
Musen Liu
Samuel Chase
Seth Wagner
Brandon Piper
James Seifert
Jan Redondo
Kamren Fuartado
Matthew Turner Shelton
Michael Kelly
Mike Rose
Paul Miller
Riccardo Ruffolo
Spencer Case
Steve Holzer
Tim McMurray
David Robinson
Jay McCaslin
Will Aguila
Curtis Drake
Donald Giddings
James Phillip Gates
Aaron Nitido
Alex Goro
Jason Yau
Pasadena Chorale
Read More
Founded by Jeffrey Bernstein in 2009, the Pasadena Chorale is an auditioned community chorus presenting affordable high-quality choral concerts and educational programs to the greater Pasadena Community.
During its dozen years of service to the community, the Chorale has presented over one hundred performances and enjoyed collaborations with Pasadena Playhouse, MUSE/IQUE, the Los Angeles Philharmonic, the Los Angeles Chamber Orchestra, and the Gamble House. In 2017 the Pasadena Chorale was awarded second place in the American Prize in Choral Performance.
The Chorale also offers a robust education program at no cost to participating students. Each year, through its unique Listening To The Future project, the Chorale pairs local high school composers with a professional composer mentor for a year of study. At the end of the year the Chorale presents a concert of the music composed by these students.
The Pasadena Chorale is the proud recipient of support from the Los Angeles County Arts Commission, The Pasadena Community Foundation and the City of Pasadena. All of PMC's regular concerts are offered on a "Listen First, Then Give" basis, ensuring that all are able to attend, and encouraging the generous support of those who are able.
Featuring:
Cindy Abbott
Maggie Bacharach
Kit Bellamy
Heather Bland
Erika Boychenko
Sara Brock
Rebecca Carter
Regelin Castillo
Daniel Clouse
Nicholas Cofrancesco
David Cooper
David Coren
Sarah Egan
Valerie Estle
Sarah Finley
Valerie Flores
Ian Flores
Inga Funck
Krista Hart
Kevin Hartnett
Max Henke
Cristina Hernandez
GariLynn Hiscott
Meredith Hooper
Luke Jacobs
Patty Judy
Martha Kahane
Matīss Kārkliņš
Lindsay Kearney
Cathy Kim
Ellen Kirstein
Kim Knight
Becca Koester
Lisa Kohlenberger
Maria Lat
Belinda Lau
Paul Lazarus
Margaret Lazzarini
Kellum Lewis
Kevin Locarro
Denise Lumarda
Sarah Medina
Michael Merced
Sydney Moss
Dina Murokh
Jean Pallares-Leonard
Frances Pang
Jeffrey Parkin
Sandy Kuo Price
Marintha Prieto
Megan Schulze
Michael Schwartz
Israel Segura
Wendy Shattuck
Helen Sokol
Amador Solis
Alison Spielmann
Bonny Tennant
Chris Tickner
Stephen Tully
Eric Vesbit
Dianne J. Waldman
Jen Wang
Jenny Werner
Eric Werner
Brittney S. Wheeler
Mandi White
Helga Zambrano
VOX Femina LA
Read More
Founded in January 1997, VOX Femina Los Angeles gives women voice through the performance of quality choral literature. Diverse in culture, age, race, belief, and sexual identity, we are dedicated to commissioning new works and raising awareness about issues that affect us as a family of women. Through our music, we seek to create a world which affirms the worth and dignity of every person.
Since our debut, VOX has performed a catalogue of music exemplifying diverse musical styles and repertoire. In keeping with our mission, VOX has commissioned over 50 new works for women's voices, and collaborated with over 35 contemporary composers. In addition to our season schedule, which includes three subscription concerts, three free community concerts, and a cabaret night, VOX has been active in community outreach, performing and participating in over 200 community events and collaborating with other arts organizations such as the LA Philharmonic, LA Master Chorale, Gay Men's Chorus of Los Angeles, Trans Chorus of Los Angeles, and VOX Dance Theatre.  In 2016, VOX was named District Nonprofit of the Year by then-State Senator Holly Mitchell; in 2017, VOX participated in the international Golden State Choral Trophy competition, winning the women's category and the 2nd highest score overall; in 2018, VOX was selected to participate in the Tapestry International Festival in Vancouver, Canada. VOX was awarded the San Francisco Classical Voice Audience Choice Award for the Best Choral Performance of the 2019-2020 season in the LA area. In 2022, VOX was invited to perform as a Featured Ensemble at the ACDA Western Region Conference in Long Beach.
Sopranos:
Desiree Balfour
Suzy Brown
Kate Burns
Catherine Card
Rhonda Dillon
Shannon Fish
Cynthia Glass
Michele Mulidor
Sonia Ohan
Rachel Paterno-Mahler
Raeanne Pfeiffer
Laura Pluth
Mary Read
Chelsea Richer
Laurel Roberts-Meese
Abbey Thompson
Altos:
Wendy Acton
Lisa Bell
Emma Benatar
Casey Burgess
Evi Desser
Brianna Estrada
Laurie Fox
Miriam Hall
Jolie Hughes
Mika Jain
Margaret McGlynn
Missy Nieto
Marcela Pan
Diane Rose
Lauren Schellenbach
Ashley Sheagley
Sumana Wolf
ACABELLA (Academy of Music for the Blind)
Read More
ACABELLA  is an acapella vocal trio of 3 blind girls from the non-profit Academy of Music for the Blind (AMB) in Los Angeles. Ranging in ages from 12 to 15, each of the girls has perfect pitch and is a multi-instrumentalist.  ACABELLA 's repertoire includes classical, jazz, R&B, country, pop and ethnic music.
ACABELLA has been performing all over the greater Los Angeles area for other non-profit service organizations as well as in concerts with well-known music organizations like the Pasadena Master Chorale, Pasadena's MUSE/IQUE, and the Los Angeles Opera. 
ACABELLA is directed by David Pinto, Founder of AMB, who also does all the original composing and arranging for ACABELLA.
Featuring:
Chloe Padilla
Dorothy Cho
Natane Latimore
Ticket Info

Tickets
Tickets will be FREE to the public at a later time; Pasadena Playhouse and Celebration Series Members can book now! Purchase today to take advantage of advance booking.