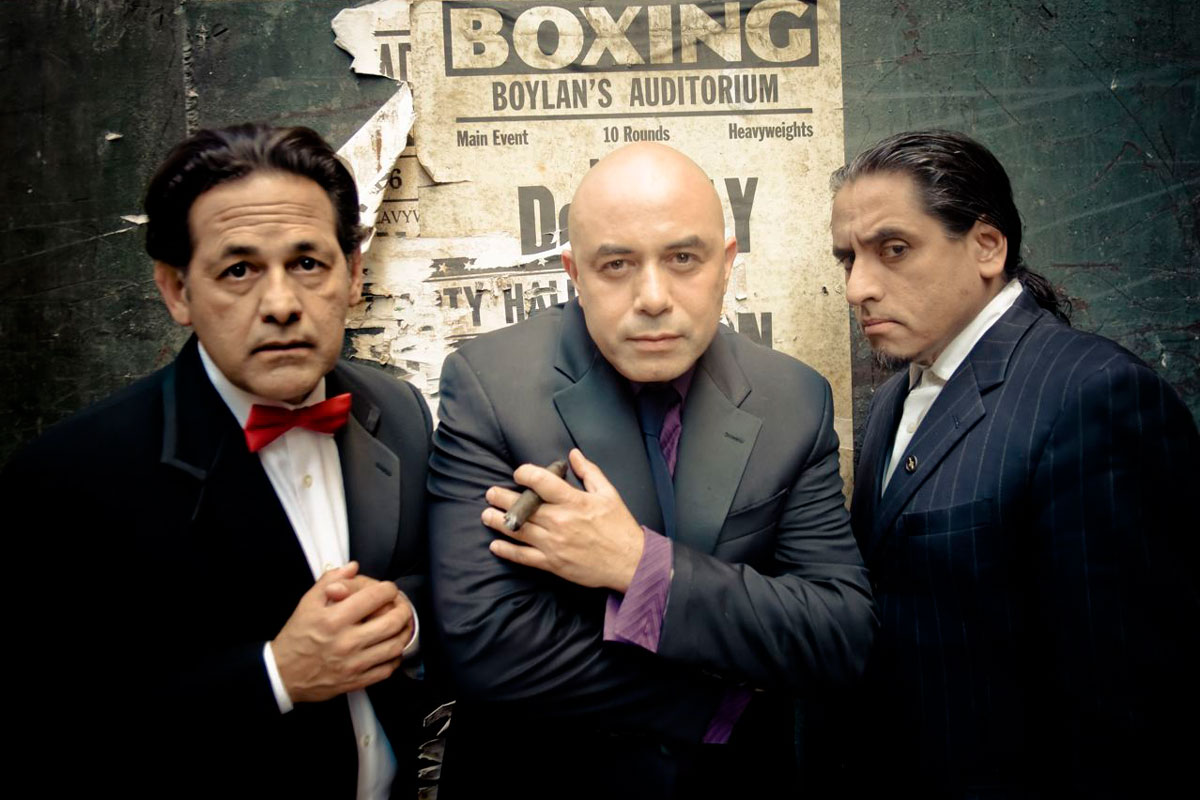 What inspired you to create Bordertown in 1998?
We had just finished our first site-specific work, a play entitled Radio Mambo: Culture Clash Invades Miami. Artistic Director Sam Woodhouse (San Diego Repertory) saw it in LA and immediately commissioned us to write a site-specific play about the San Diego/Mexican border region. We were obsessed with the border. We wanted to know: how could a line in the sand (some say a scar) divide and polarize people with such intensity? Was there humor there? Was there hope? Were there members of single families now divided into two? What was the history? And how could that history tell us about where we might be headed?
And now you're revisiting all of those things in 2018, exactly 20 years later. How has the show changed?
The border has only intensified. For us that means a jungle gym of fun and exploration. We understand now more than ever the sacrifices that our parents and grandparents made, not just for family but for country! In 1998 there were a lot of anti-immigration sentiments and laws intended to make the lives of undocumented people more miserable. Things have not changed, and in some cases have even gotten worse.
It's surprising to think that the show might actually be more relevant now than it was 20 years ago. Has anything else surprised you during this process?
How little we know each other. Spend time with a civilian volunteer guarding the border on the American side and you may find commonalities you hadn't considered prior. It's harder to be mad at somebody when you are face to face having a conversation with them. We look forward to the conversation with the historically intelligent and (we hear) very good looking audience in Pasadena!
What do you think is the most exciting thing about the reboot?
We're excited to revisit old characters and to perform new ones! And the most amazing thing is to do this reboot in such an important and historic theater. We look forward to bringing this important play to a brand new audience!
Why do you think Bordertown Now is so important?
The play asks if we are a nation of walls and separation. We realize Bordertown Now may ask more questions than it answers – and that's okay! It's important for Americans to sit in a room and hear the points of view of other human beings. This is how we create empathy and hopefully change.
Culture Clash's Bordertown Now is on stage May 30 – Jun 24.