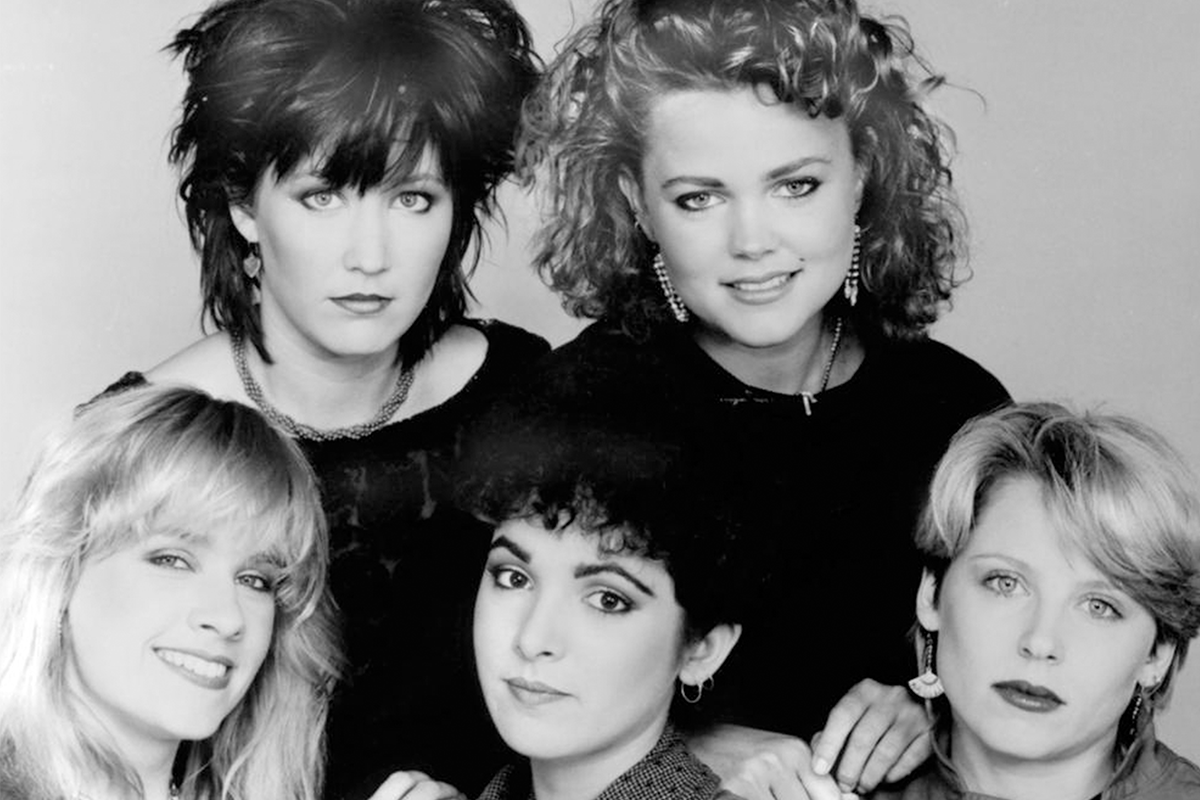 She's Got the Beat: The Go-Go's and the Rise of Girl Power
---
There's really only one way to be a chart-topping rock band famous for breaking into the early punk scene in Hollywood while still being referred to as "America's sweethearts" — you've got to be a band of five girls.
Or, more accurately, five women fusing together punk rock and pop, melodic new wave sounds with edgier roots. It's living, breathing, and owning these paradoxes that brought The Go-Go's to their well-deserved Rock & Roll Hall of Fame induction this year, a full 39 years after their debut album Beauty and the Beat hit No. 1 on the Billboard Album Chart. They became the first all-female rock group, who wrote their own songs and played their own instruments, to do so – a record they still hold to this day. The term "girl power" hadn't yet been invented as the world watched these five stars break into one of the longest running and most popular boys clubs, and find a way to stay there all these years later.
The Go-Go's explosive rise to the top of the charts in the early eighties was no small feat. Coming up against record labels that refused to sign an all-female band, and indignant audience members across the world who couldn't believe they had come to a rock show to watch five women perform, the road to stardom was rarely a smooth one. But it was exactly this kind of dismissal, the insistence that no group of women could really rock, that fueled their music. Kathy Valentine, The Go-Go's bassist and backing vocalist, described how the "exuberance" of their music gave people "a respite from the meanness and greed defining the era," (New York Times) a respite the band themselves likely needed from time to time as well.  
But The Go-Go's and their effervescent, genre-bending sound always persevered. While facing criticism from both music industry executives and even their own band members, The Go-Go's continued to turn out melodic, pop punk hits that celebrated everything it meant to be an unapologetic woman. Even after their initial breakup in 1985, they continued to come back together for both national and international tours, as well as attending both their Hollywood Walk of Fame star reception in 2011 and their Hollywood Bowl Hall of Fame induction in 2014. All the while bringing new fans into the fold and proving that, as The Go-Go's lead guitarist, Charlotte Caffey puts it, "you can take the girl out of the punk, but you can't take the punk out of the girl." (NPR)
This fearless femininity and spirit of The Go-Go's paved the way for countless female artists across genres, and continues to be an influence for contemporary punk bands. Kathleen Hanna, frontwoman of Bikini Kill, a band that took many of their pop punk cues from The Go-Go's, described seeing them on stage as representing "a moment of possibility." Here was a group of young women holding two truths in both hands: you can be both a woman and a punk rocker; you don't have to leave either one at the stage door to succeed.
---
Head Over Heels, featuring the music of The Go-Go's is on stage Nov 9 – Dec 12, 2021. Tickets start at $30!