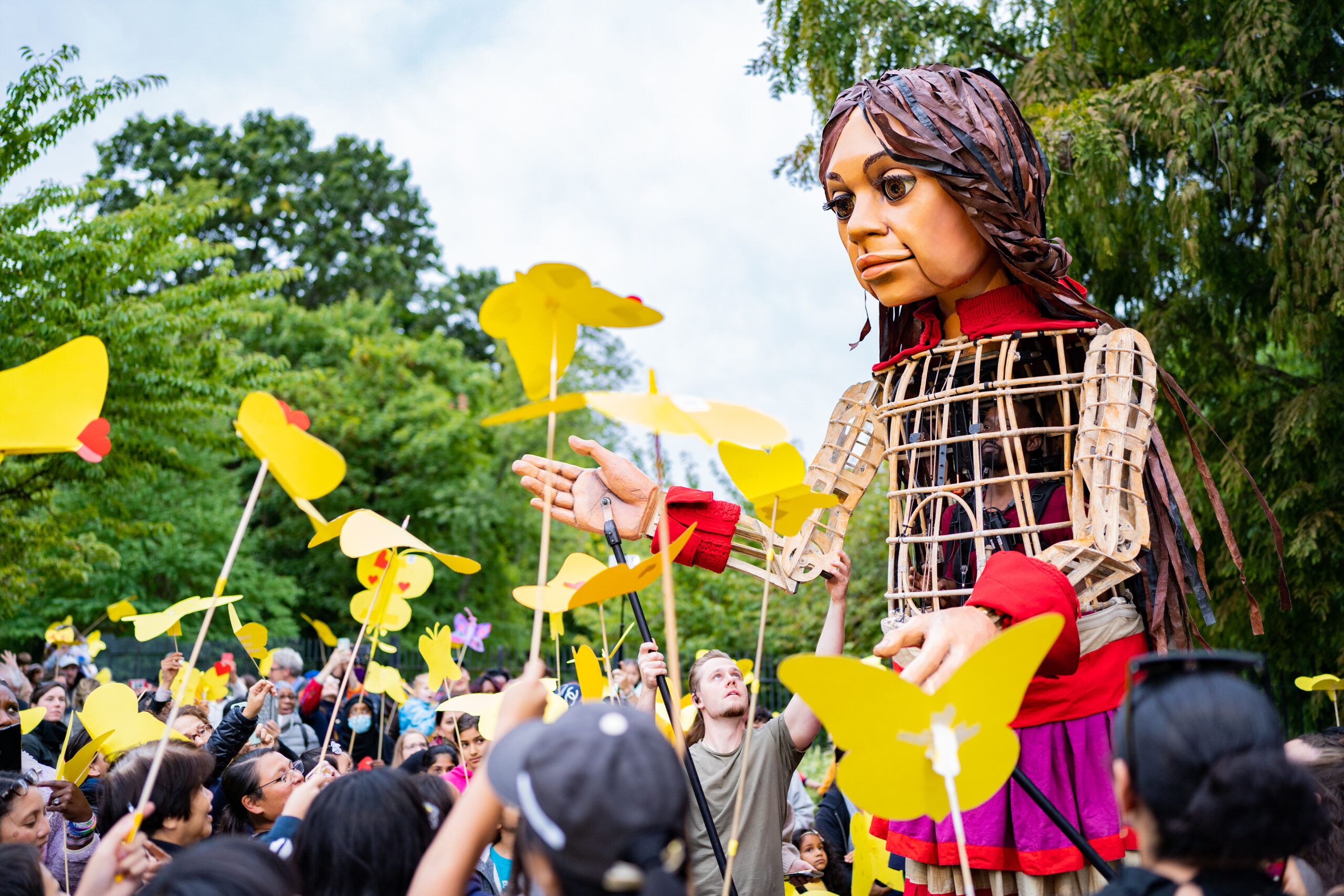 In The Silence | Nov 1 | FREE EVENT
Pasadena Playhouse
Deaf West Theatre
Armory Center for the Arts
Pasadena City Hall
100 Garfield Ave, Pasadena, CA 91101
November 1, 2023
5 PM
Walking through Pasadena, Amal meets a group of deaf children. Through this encounter, we understand that words aren't everything and a lot can be said within the silence. Sometimes the loudest truths have no sound.
In partnership with Deaf West Theatre, Armory Center for the Arts, and the City of Pasadena.
ABOUT LITTLE AMAL
Little Amal is a 12-foot puppet of a 10-year-old Syrian refugee girl who has traveled across 15 countries meeting more than a million people. This fall, between 7 September and 5 November 2023, she will journey 6,000 miles across the United States in one of the largest free public festivals ever created.
More than 35 towns and cities from Boston to San Diego and 1,000+ artists and arts organizations will create 100+ free public events to welcome her.
Everyone is welcome to walk with Amal. Where will you join her?