A Season To Celebrate!
Join us as we honor Stephen Sondheim, the greatest musical theater writer of all time, in an ambitious and momentous celebration featuring dazzling, full-scale productions, special events, and unforgettable performances!
The Playhouse's 2022-2023 Season will include productions of two of Sondheim's monumental musicals seldom seen in the greater Los Angeles area and an all-new tribute concert starring his most beloved performer, Bernadette Peters. Bookended by can't-miss, must-see plays from two of theater's most-celebrated new playwrights, it's an entire season worth celebrating.
And it's all happening here—only at the Playhouse.
The Season Ahead
The most ambitious and momentous event in the history of Pasadena Playhouse. This celebration of Stephen Sondheim features premier, full-scale productions of his monumental musicals seldom seen in the greater Los Angeles area and a one-of-a-kind concert by one of Sondheim's most beloved muses. Additional concerts, classes, digital programming and special events will be announced at a later date.
Book by James Lapine
Music and Lyrics by Stephen Sondheim
Feb 14 – Mar 12, 2023
A work of art shimmering in color and light.
One of the most acclaimed musicals of all time, Sondheim's most innovative and groundbreaking musical has rarely been produced in Los Angeles with the full-scale production it deserves—until now. Inventive, insightful, and in a class of its own, this ravishing, captivating masterpiece encapsulates the complexity of life—and the art of understanding it.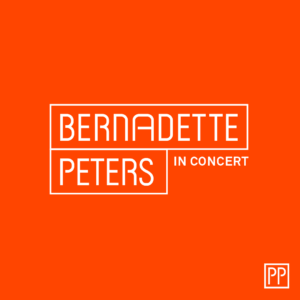 Jun 10 – 11, 2023
A glamorous evening as only Bernadette can do.
Bernadette Peters, Broadway's brightest star and Sondheim's most stunning muse, in an unforgettable evening of song from the Broadway shows she's received accolades for, as well as from all her Grammy Award winning and nominated albums. A glamorous evening as only Bernadette Peters can do.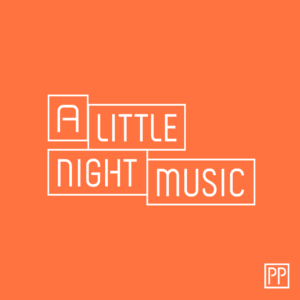 Book by Hugh Wheeler
Music and Lyrics by Stephen Sondheim
Suggested by a film by Ingmar Bergman
Apr 25 – May 21, 2023
A waltz among lovers.
In honor of its 50th Anniversary, the Playhouse is proud to present this unsung sensation in its full, original, and soaring orchestration. Boasting one of the most singular and sumptuous scores in Broadway history, Sondheim's enchanting, hilarious romantic farce is a bona fide classic of American musical theater.
Jul 12 – Aug 6, 2023
Not your ordinary kitchen-sink drama.
Mama's in the kitchen early preparing her famous stew for a big event, but even as her
daughter and granddaughters help, she still feels like time is running out. Soon these three generations of Black women begin to feel their past and present closing in. A finalist for the 2021 Pulitzer Prize for Drama, Zora Howard's hilarious, haunting, and taut 90-minute drama has a lot more cooking underneath the surface.