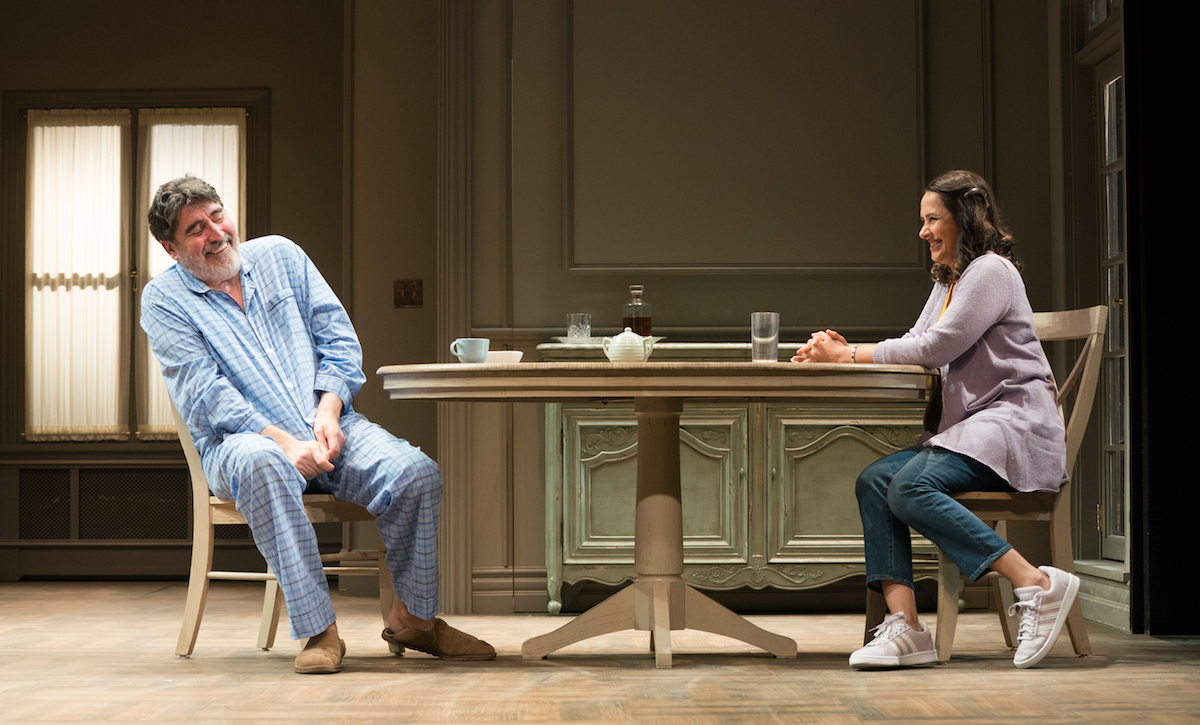 Like our acclaimed productions of Ragtime, Hold These Truths and Bordertown Now, The Father continued our exploration of theater as a tool to spark conversations in our community and create empathy by placing the audience directly into the perspective of a man in an advancing state of dementia.
One of the most moving responses we have had so far has come from our special Community@Play performance. Through our efforts to open our doors wider and with a generous grant from the Biller Family Foundation, we held a special performance on February 9th for caretakers and those in our community who have barriers that prevent them from attending live theater.
Below is a response from one of the participants:
"Last weekend, I was fortunate enough to go with my husband to the Pasadena Playhouse to see The Father. We were able to attend because the Playhouse gave tickets to his organization, called STARS. 
First of all, the Pasadena Playhouse is just stunning. What a beautiful, intimate venue. This place is an absolute treasure. Second, this play is astounding. The acting was simply phenomenal and I was on the edge of my seat the whole time- flooded with emotion. As someone who cares for patients with delirium, dementia, and patients with neurological decline fairly regularly- this was especially powerful. I was placed in the mind of my patients and it moved me…the day after I saw that play with my husband, I took care of a patient with dementia in the hospital.
I had so much more compassion for my patient after watching this play. This play has changed my practice. After seeing this play, I told my husband 'EVERY NURSE NEEDS TO SEE THIS PLAY!' 
Everyone needs to see this play. The population is living longer, and sooner or later we will all have to deal with someone we know with this issue. Thank you for your time, and for sharing this play!"
This Community@Play performance and the work we do all year long is only made possible thanks to the generous support of foundations and Playhouse Members. Together, we are using the power of theater to make an impact in our community.