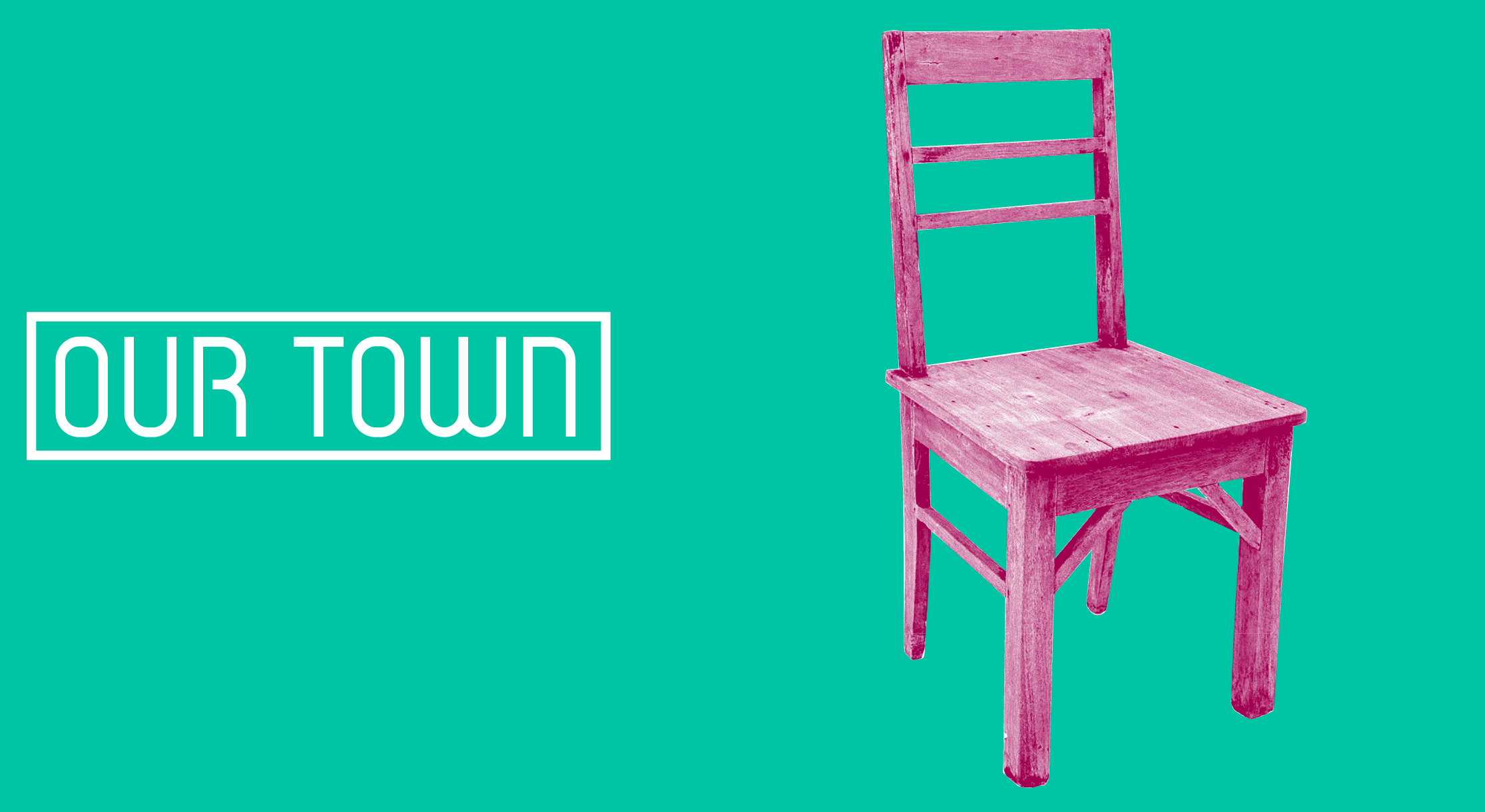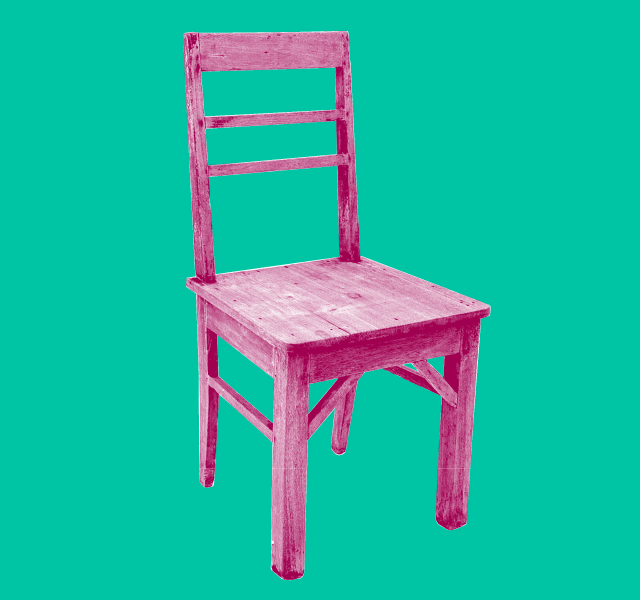 Our Town |
September 26 — October 22
Rediscover Our Town in this groundbreaking new production of the iconic play, co-produced with Tony-winning Deaf West Theatre, performed in both American Sign Language and spoken English. Come together to experience this timeless classic as powerful today as when it won the1938 Pulitzer Prize.
"Wilder's tale is stunningly reborn for a new era."
By Thornton Wilder
Directed by Sheryl Kaller
Starring Jane Kaczmarek
Co-production with
2 hours, 30 minutes
2 intermissions
Members: Free
Tickets: $25+

Rediscover Our Town in this groundbreaking new production of the iconic play, co-produced with Tony-winning Deaf West Theatre, performed in both American Sign Language and spoken English. Come together to experience this timeless classic as powerful today as when it won the1938 Pulitzer Prize.
"Wilder's tale is stunningly reborn for a new era."

No matching events listed under Our Town. Please try viewing the full calendar for a complete list of events.
Calendar Month Navigation
| Sunday | Monday | Tuesday | Wednesday | Thursday | Friday | Saturday |
| --- | --- | --- | --- | --- | --- | --- |
| 26 | 27 | 28 | 29 | 30 | 1 | 2 |
| 3 | 4 | 5 | 6 | 7 | 8 | 9 |
| 10 | 11 | 12 | 13 | 14 | 15 | 16 |
| 17 | 18 | 19 | 20 | 21 | 22 | 23 |
| 24 | 25 | 26 | 27 | 28 | 29 | 30 |
| 31 | 1 | 2 | 3 | 4 | 5 | 6 |
+ Export Events
PlayhouseTalks

October 5 @ 7:00 PM – Join us in the friendship center before the show for a free PlayhouseTalk with Deaf West Artistic Director DJ Kurs, who will give an exclusive inside look at Our Town, the rehearsal process, and more!
Cast

Marie France Arcilla (Ensemble/Voice of Mrs. Gibbs)
Read More
Marie-France Arcilla is a Drama Desk recipient for her performance in Stephen Schwartz's Working. Other New York credits include: Lizzie Borden, Shout!, The Ark, Sidd, Perfect Harmony, Oklahoma, and Here Lies Love. Regional: Cash on Delivery (El Portal), Stuck Elevator (A.C.T. SF), The Orphan of Zhao with BD Wong (La Jolla), Rain (The Old Globe), Sondheim on Sondheim (Great Lakes Theater), Simeon's Gift with Julie Andrews (Bay Street Theater). Film and TV: "Law&Order: SVU," "GossipGirl," "Cashmere Ma a," "Big Time Rush," "Cinema AZN," and the award winning shorts "Johnny Loves Delores" and "A Date with Jao Mapa." @emeffny 
Deric Augustine (George Gibbs)
Read More
 A New Orleans native, Deric is a LA-based actor who studied theatre at the University of New Orleans and continued his training at Negro Ensemble Company (NYC). Regional productions include The King and I and Romeo and Juliet. TV: "The Vampire Diaries," "Queen Sugar," "Marvel's Cloak and Dagger," "ABC Notorious," "BET The Quad" and "Saints and Sinners."  Film: "Surviving Compton,"  "It's Time," "When the Game Stands Tall," "Where I Stand" and "Secrets."  Deric is ecstatic to be apart of the Playhouse family and would like to dedicate his performance to his late parents as he continues to make them proud. Instagram/Twitter: @DericAugustine
Harold Foxx (Ensemble/Howie Newsome)
Read More
Harold Foxx is an American actor, comedian, filmmaker, and internet personality. He launched "The Harold Foxx Show," an online entertainment brand featuring comedy skits, which has gained over 80,000 followers on various social media platforms. He is most well-known for his stand-up comedy, which he has performed across the nation in D.C., Maryland, Michigan, and New Mexico, most notably at Busboys & Poets and the National Black Deaf Advocates conference. Harold has been involved in numerous lm, television, and stage productions as "The Actor Whisperer," "For My Woman," "Audism Unveiled," and more. haroldfoxx.com
Sandra Mae Frank (Emily Webb)
Read More
Sandra Mae Frank is a trained stage and lm actress, best known for her role as Wendla from Deaf West's Spring Awakening on Broadway. As an actress and advocate for the Deaf community, she believes in #ChangingTheStage by breaking through barriers for #DeafTalent. Film credits include:"Sound of Fear,""Soul to Keep," and Freeform's "SwitchedatBirth." Theatre credits include: At Home at the Zoo (Deaf West Theatre) and Fiddler on the Roof (Lyric Theatre). Upcoming in Spring 2018: Fun Home (Lyric Theatre). She is thrilled to be part of this production and reminds people to truly live and be in the moment before it's gone. Instagram/Twitter: @sandy21mae sandramaefrank.com 
David Gautreaux (Ensemble/Voice of Howie Newsome)
Read More
L.A. and NY lead stage roles include: Tom Jones, Jumpers, Real to Reel, Blood Moon, The Barrets of Wimpole Street, Eat Your Heart Out. Feature Films: "StarTrek, TMP,""TheHearse," "Lakota Moon," "Troop Beverly Hills." Most recent guest star TV:"How to Get Away With Murder,""The Blacklist,""Me & My Grandma," "10 Days in the Valley," "NCIS," "Castle," "Rake," "Hawaii 5-0," "Damages," "The Beast." A native of Rhode Island, married to the lovely Dawn Steinberg and father of the beautiful Julia Annette Gautreaux.
Marco Gutierrez (Ensemble)

Read More
is excited to be performing in his first Deaf West Theatre pro- duction. He was seen on "Switched At Birth" as Ramon. Marco wants to thank his family and friends for believing in him.
Russell Harvard (Stage Manager/Mr. Webb)
Read More
Russell Harvard was most recently seen as Jerry in The Wallis/Deaf West production of Edward Albee's At Home At The Zoo and in Craig Lucas' I Was Most Alive With You. He also completed a two season arc on FX's "Fargo" as Mr. Wrench. Theater credits include: Tribes (Barrow Street, CTG, La Jolla), Spring Awakening (Broadway/Deaf West), Sleeping Beauty Wakes (CTG/Deaf West) and The Who's Tommy (Open Circle). Movie audiences may also remember Russell as Daniel Day Lewis' son in "There Will Be Blood" and the lead in "The Hammer." TV: "Switched At Birth," "Odd Mom Out," "Fringe," "CSI: NY."
Dot Marie Jones (Ensemble/Mrs. Soames)
Read More
Dot Marie Jones has received three consecutive Emmy® Award nominations (2011, 2012, 2013) for her role as football coach Shannon Beiste on FOX's mega-hit television show "Glee." In its third season, the show received a Screen Actors Guild Award for Outstanding Performance by an Ensemble in a Comedy Series. With an expansive list of diverse lm and television credits, Jones is known for her poignant roles in both drama and comedy. Our Town is Dot's first theater production and she is very excited to be working with Deaf West Theatre and Pasadena Playhouse.
Jane Kaczmarek (Stage Manager)
Read More
 Jane Kaczmarek
is best known for her award winning role as Lois on TV's "Malcom in the Middle." Her television career began with "The Paper Chase," "St. Elsewhere," and "Hill Street Blues" after graduating from the Yale School of Drama. In New York Kaczmarek has appeared both On and Off Broadway and most recently at The Williamstown Theatre Festival with Alfred Molina in And No More Shall We Part and Jen Silverman's The Roommate. In Los Angeles Credits include: Kindertransport (Ovation Award), Pulitzer Prize winning Dinner With Friends and Raised in Captivity (LA Drama Critics Award), House of Blue Leaves (Mark Taper) and Good People (Geffen, Ovation nomination). At LA Theatreworks: Awake and Sing, Death of a Salesman, and Act One. She and Alfred Molina recorded A View From The Bridge for BBC Radio and appeared as James and Mary Tyrone in Long Day's Journey Into Night at the Geffen Theatre. The production was filmed and is available on Broadway HD. Jane serves on the Board of the Pasadena Educational Foundation, the Pasadena Conservatory of Music, and the Pasadena Playhouse. She lives in Pasadena with her three children.
Leonard Kelly-Young (Ensemble/Voice of Mr. Webb)
Read More
Debut at the Pasadena Playhouse. Mark Taper Forum in The Christians and A School for Scandal, Seattle Repertory Theatre in A View from the Bridge, Boston Court Theatre in Shiv, Geffen Playhouse in Radiance and Choir Boy, A Noise Within Theatre in The Rainmaker, as Titus in Darko Tresjnak's Titus Andronicus at The Old Globe Theatre. Film: David Fincher's "Gone Girl," "She's Got Revenge," "Karla, Falling," "Evil Angel," "Highway 395," "Blowback," and "Sliver." TV Credits: "The Mentalist," "Madmen," "CSI," "The  Shield," "Scandal," "Justified," "Boston Legal," "The Defenders," "Life," "Carnival," "House of Lies," "Ellen," "Married With Children," "Star Trek Enterprise," and HBO's "Sharp Objects."
Troy Kotsur (Stage Manager/Simon Stimson)
Read More
Deaf since birth, Troy's stage credits include Big River, At Home At The Zoo, American Buffalo, Pippin, Spring Awakening, Cyrano, A Streetcar Named Desire, and Of Mice And Men. TV/ Film: "Criminal Minds," "Scrubs," "CSI: NY" with Marlee Matlin, and "Sue Thomas F.B.Eye" (starring alongside Deanne Bray); "TheNumber23" with Jim Carrey,"UniversalSigns," and "Father's Day Breakfast." This year, Troy stars in "Wild Prairie Rose," and "Inside Track." Upcoming new movie: "Inside, Track" in 2018. Thank you to Deanne and Kyra for your unstoppable support!
Annika Marks (Mrs. Webb)
Read More
 Theatre credits include: The Model Apartment (Geffen Playhouse), Church & State (Skylight Theatre), Doesn't Anyone Know What A Pancreas Is? (Ensemble Studio Theatre-LA, Ovation Nominee). Currently Marks can be seen as Bernadette Davis in "The Last Tycoon" (Amazon) and as Monte Porter in "The Fosters" (Freeform). Film credits include; "The Sessions" (Fox Searchlight, Special Jury Prize for Ensemble Acting – Sundance Film Festival), "Grace." (eOne, Best Actress – Woods Hole Film Festival) and "Anguish" (Gravitas Ventures). Coming soon are the indie films "The Last Champion" and "The World Without You" as well as Paramount TV's 6-part mini-series "Waco." 
Amanda McDonough (Ensemble/Rebecca)
Read More
Amanda McDonough is an actress, author, and inspirational speaker. Theatre credits include: Once Upon a Mattress (Winnifred), Annie (Ms. Hannigan), and The Taming of the Shrew (Bianca). Television credits: Freeform's "Switched at Birth," NBC's "Bad Judge," NBC's "Unsolved Mysteries," and "Living with Fran." Recent commercial credits: 7up and Google. Film: "Lady Electric," "Loud and Clear," "Silent Star," "Passengers," and more. Amanda is also the author of the upcoming book "Ready to be Heard" about how she lost her hearing and found her voice. She is thrilled to make her Pasadena Playhouse debut and to be working with Deaf West Theatre!
Natasha Ofili (Ensemble)
Read More
Fashion designer turned actress, Natasha is excited to make her Pasadena Playhouse debut in Our Town. Her love for fashion will never fade but her 7up commercial opened up many doors for her that she is grateful to partake in. Supporting role in the featured lm, "You and Me," a commercial for Apple, INC called "Project Awesome" and lead role starred as Star Elder in a short lm, "Mather" starring Obba Babatundé. Natasha is extremely grateful to be part of this production. Her growth is all thanks to support from family and friends and gives many thanks and love to them! natashaofili.com 
Sharon Pierre-Louis (Ensemble/Voice of Emily Webb)
Read More
Sharon Pierre-Louis is a multilingual Haitian-American, Opera singer, and poet who co-founded Project Elev8, a non-profit 501(c)(3) organization that supports elevating the standards of education in Haiti. Recently working as a series regular on a new media series, Sharon has had guest star recurring roles on ABC Family/ Freeform's "Lincoln Heights" and "Switched at Birth." Guest star credits include CBS' "CSI: Miami," ABC's "Suburgatory," and series regular on ABC Family's "The Lying Game." She also played the part of Lil Jody in Quentin Tarantino's "Django Unchained." Sharon is an avid reader, actively involved with the Deaf and Haitian community. @ShaPieLou
On Shiu (Ensemble/Joe Crowell Jr.)
Read More
Pasadena Playhouse debut. Prior to Our Town, On has appeared in Grimm Tales (Hollywood Fringe Festival), Big Love (The Manor Theatre Company), and Letters To Eve (Miles Memorial Playhouse). Emerson College alum, summa cum laude.
Alexandria Wailes (Stage Manager/Mrs. Gibbs)
Read More
Alexandria Wailes is thrilled to make her Pasadena Playhouse debut in Our Town. Broadway productions include: Deaf West's Spring Awakening and Big River (Tony Honoree for Ensemble). NY/Regional pro- ductions include: Mother Courage, A Kind Of Alaska, Gruesome Playground Injuries, Love Person, Sleeping Beauty Wakes (Ovation Nominee) and Big River. On TV: "Law & Order: Criminal Intent," "Nurse Jackie," "Conviction." On lm: "The Hyperglot" and "Always Chasing Love." On web series: "High Maintenance" and "Don't Shoot The Messenger." Special thanks to Mike Lamitola (my first acting teacher), Gail, Nina, friends and family. Proud member of AEA. alexandriawailes.com
Jud Williford (Dr. Gibbs)
Read More
Jud Williford is excited to be a part of this, his first production at Pasadena Playhouse. Other career highlights include: Scapin with Bill Irwin, the title role in Macbeth with The California Shakespeare Theater; The 1st and 2nd national tours of  Wicked as Dr. Dillamond; core acting company member of the American Conservatory Theater in San Francisco from 2007-2010 and dozens of productions with regional theaters across the country.
Creative Team

Deaf West Theatre
Read More
Deaf West Theatre was founded in 1991 to improve and enrich the cultural lives of deaf and hard of hearing individuals who live in the LA area. Recognized as the premier sign language theater in the United States, DWT consistently sets the standard for high quality inclusive theatrical experiences for deaf and hearing audiences. DWT productions feature deaf and hearing actors working together to present stories in both American Sign Language and spoken English. DWT's groundbreaking adaptation of Big River earned two Tony nominations and a Tony Honor for Excellence, and went on to tour both nationally and internationally. In 2014-15, DWT's Spring Awakening garnered three Tony nominations and performed on the broadcast of the Tony Awards. Other productions in 2017: A co-production with the Wallis Annenberg of Edward Albee's At Home at the Zoo and American Buffalo in association with CAPA.
Thornton Wilder (Playwright)
Read More
Thornton Wilder was a novelist and playwright whose works celebrate the connection between the commonplace and the cosmic dimensions of human experience. He is the only writer to win Pulitzer Prizes for both drama and fiction: for his novel The Bridge of San Luis Rey, and two plays, Our Town and The Skin of Our Teeth. His other novels include The Cabala, The Woman of Andros, Heaven's My Destination, The Ides of March, The Eighth Day and Theophilus North. His other major dramas include The Matchmaker (Adapted as the musical Hello, Dolly!) and The Alcestiad. The Happy Journey to Trenton and Camden, Pullman Car Hiawatha and The Long Christmas Dinner are among his well-known shorter plays. He enjoyed enormous success as a translator, adaptor, actor, librettist and lecturer/teacher and his screenplay for Alfred Hitchcock's Shadow of a Doubt remains a classic psycho-thriller to this day. Wilder's many honors include the Gold Medal for Fiction from the American Academy of Arts and Letters and the Presidential Medal of Freedom. More information on Thornton Wilder and his family is available in Penelope Niven's definitive biography, Thornton Wilder: A Life (2013) as well as on the Wilder Family website, www.thorntonwilder.com 
Sheryl Kaller (Director)
Read More
Sheryl is thrilled to be at Pasadena Playhouse collaborating with Danny Feldman, DJ Kurs and the magnificent Deaf West Theatre. Recent projects include: Sacred Valley by Josh Radnor, Frozen for Disney Creative/Disney Cruise Lines, Do This by Karen Siff Exhorn, The White Chip by Sean Daniels, and Choice by Winnie Holzman. She also recently directed  the world premiere's of Billy Porter's play While I Yet Live at Primary Stages, Nick Blaemire's new musical A Little More Alive (Barrington Stage, Kansas City Repertory Theatre), Roundabout Theatre Company's Underground production of Too Much Too Much Too Many by Meghan Kennedy, and the LCT3 production of Mr. Joy by Daniel Beaty. Sheryl directed Terence McNally's Tony nominated play on Broadway, Mothers And Sons with Tyne Daly. Ms. Kaller received a Tony Nomination for Best Director for the Broadway production of Next Fall by Geoffrey Nauffts. She has directed at many theaters including The New Group, Pasadena Playhouse, Primary Stages, Williamstown Theatre Festival, A.C.T., New York Stage and Film, The Geffen, Philadelphia Theater Company, The Huntington, Bucks County Playhouse, the York, EST, National Theater of the Deaf and Naked Angels. She is currently in development with Billy Porter, Ryan Spahn,  Dan Fogler, Harrison David Rivers, Alex Lubischer,  Annmarie Milazzo, Jonatha Brooke, and Geoffrey Nauffts, among others. Upcoming: A Walk On The Moon by Paul Scott Goodman and Pamela Grey at A.C.T.
David Dorfman (Choreographer)
Read More
Recent credits: Indecent's Tony Award-winning Broadway season; a Lortel Award and Chita Nomination for Indecent's Off-Broadway run; Assassins and the upcoming An Enemy of the People at Yale Rep. David Dorfman Dance has toured worldwide since 1987, most recently to Greece-and Armenia, Turkey, and Tajikistan via DanceMotion USA/US State Department/Brooklyn Academy of Music where DDD will appear once again in the Next Wave Festival with Aroundtown Nov 8-11. Other awards:NEA, Guggenheim, Bessie, and Barrymore. David is honored to work with the Pasadena Playhouse for the first time and with the wonderful Sheryl Kaller and this incredible cast. David is a professor of Dance at Connecticut College and also tours Live Sax Acts with Dan Froot. www.daviddorfmandance.com 
David Meyer (Scenic Designer)
Read More
David Meyer is excited to be designing his first set for Pasadena Playhouse. Most recently he designed a remounted production of A Sucker Emcee at the National Black Theater in New York originally produced by Labyrinth Theater. Other productions at Labyrinth include The Way West, Empanada Loca and A Family for All Occasions. Regional productions include Hedwig and the Angry Inch, Merrily We Roll Along and Playboy of the Western World. Feature Film & TV Production Design credits include "John Wick 2 (reshoots),""Permission" and "She's Lost Control." Art Direction credits include "Only the Brave,""Chi- Raq," "Westworld s2," "Birdman" and "The Wolf of Wall Street." David studied Architecture and Theater at Syracuse University and received his MFA in Production Design at NYU/Tisch. www. davidmeyerdesign.com
Ann Closs Farley (Costume Designer)
Read More
Ann Closs Farley is an award winning LA based Designer. Her recent credits include: Zoot Suit, Peleas Et Melisande: Cleveland Opera, Cherry Boom Boom Las Vegas, Shanghai Disneyland Park, Hopscotch: A Mobile Opera, The Pee-wee Herman Show (Broadway), Disney's Toy Story The Musical, Eric Idle's What About Dick?, Pride and Prejudice: The Musical, Women Laughing Alone With Salad, Discord, Cunning Little Vixens Opera, Carnage, Rabbit Hole, Broadway Bound, Around The World in 80 Days and many more. acf.costumer@gmail.com
Jared A. Sayeg (Lighting Designer)
Read More
Pasadena Playhouse: Shout Sister Shout!, Casa Valentina, Breaking Through, Kiss Me Kate, Under My Skin, ART, Blues for an Alabama Sky. His designs have been seen throughout the U.S., Broadway, Off-Broadway, West-End, Canada, Spain, Edinburgh & Las Vegas. National Tours: Blithe Spirit starring Angela Lansbury, The Who's Tommy with Alice Ripley, Queen of Spades starring Placido Domingo (Madrid) and Rolling with Laughter at Her Majesty's Theatre (West-End). Broadway: The Illusionists, Bravo Bernstein, Gotham Glory (Carnegie Hall) and was on the design teams for: PRIMO, Andrew Lloyd Webber's The Woman in White and Radio City Christmas Spectacular. Principal designer for the USA International Ballet Competitions. Youngest member of the United Scenic Artists-Local 829 and serves as a trustee to the executive board. www.jaslighting.com
Leon Rothberg (Sound Designer)
Read More
Leon Rothberg is delighted to return to The Pasadena Playhouse after a long hiatus. Select Broadway: A Doll's House Part 2, Violet, The Realistic Joneses, The Nance (Tony Award), The Heiress, Joe Turner's Come and Gone (Tony Nom). Select New York/Off- Broadway: Second Stage, New York City Center, Manhattan Theatre Club, Public Theater, Culture Project, Tectonic. Regional: Huntington, A.C.T., Portland Center Stage, Arena Stage, Seattle Rep, La Jolla Playhouse, Old Globe, Folger Shakespeare Theater, Long Wharf, McCarter, Williamstown Theater Festival, Hudson Valley Shakespeare Festival, Merrimack Repertory, Delaware Theater Company, New York Stage and Film, Two River Theater, North Shore Music Theater, Theatre By The Sea. Tours/International: Dirty Dancing, Cirque du Soleil. Faculty, CalArts. www.klaxson.net
Jonathan Burke (Sound Designer)
Read More
Jonathan Burke is honored to have this opportunity to work with Pasadena Playhouse, Deaf West Theatre and Leon Rothenberg. Production highlights include: Lonesome Traveler, The Best is Yet to Come: The Music of Cy Coleman (59E59). Outside Mullingar, Yes Prime Minister, The Seafarer, The Weir (Geffen Playhouse), Return to the Forbidden Planet, Last Five Years (Ovation Nomination), Daddy Long Legs (Ovation Nomination, Rubicon Theatre Co.), Noah's Flood (LA Opera). He has worked in the UK, Hong Kong and across the United States and is currently academic coordinator and lecturer for the UCLA School of Theatre, Film and Television, resident sound designer for Cabrillo Music Theatre (since 2003) and owner of JABWORKS a theatrical sound design, rental and consulting company. www.jonathanburkesounddesign.com
Telsey+Company (Casting)
Read More
Broadway/Tours: SpongeBob SquarePants, Once on This Island, The Parisian Woman, M. Butterfly, Anastasia, Charlie and the Chocolate Factory, Hello, Dolly!, War Paint, Come from Away, Waitress, Hamilton, Kinky Boots, Wicked, On Your Feet!, SomethingRotten!, The King and I, An American in Paris. Off- Broadway: Sweeney Todd, Atlantic, Classic Stage, MCC, Second Stage. Film: Miss Sloane, Into the Woods, Margin Call, Rachel Getting Married, Across the Universe, Camp, Pieces of April. TV: "This Is Us," "I'm Dying Up Here," "One Day at a Time," "Rise," "NCIS: New Orleans," "Graves," "Atypical," "Julie's Greenroom," "Grease Live!," "Masters of Sex," "Smash," "The Big C," commercials. www.telseyandco.com
Tiffany Little Canfield, CSA
Srda Vasiljević (Associate Director)
Read More
Srda Vasiljević is a Bosnian-American director based in Brooklyn. He is ecstatic to work with Deaf West Theatre again while making his Pasadena Playhouse debut. He has developed new work at theaters like The Flea, La MaMa and Musical Theatre Factory. Recent Credits: Dust Can't Kill Me (NYMF), When I Started Dating Men (Dixon Place). Associate/Assistant Credits: The New York Spectacular (Radio City), Deaf West's Spring Awakening (Broadway), Mothers and Sons (Broadway), Frozen, A Musical Spectacular (Disney), The Laramie Project Cycle (BAM). Upcoming: CLUBLAND, I Spy A Spy, The House of Baby Allen. Srđa is the resident director of Theatre for One and a member of the Lincoln Center Director's Lab. B.A., Emerson College. www.sr-da.com
Joshua Castille (ASL Master)
Read More
Joshua Castille is proud that this is his first theatre experience as an ASL Master. He has done music videos such as: Santa Baby (Jules Dameron), Hell No (Ingrid Michaelson), and Pride (American Authors). He is mostly known as an actor. You may have seen him in the recent Deaf West production of Spring Awakening or the HP #Brothers commercial. He is also an aspiring director that collaborated with Deaf West for a workshop of Stephen Sondheim's Company. For more information, visit www.joshuacastille.com
Charles Katz (ASL Master)
Read More
Charles Katz always has his feet in theatre and academic worlds. He has acted in and directed numerous plays, started Los Angeles Sign Theatre which was active immediately before Deaf West Theatre was founded. Most recently, he performed in Deaf West's Flowers for Algernon. He has taught all grade levels from preschool to college, has an Ed.D degree in Deaf Studies, and is currently teaching at CSUN and two Simi Valley high schools. He also created The Deaf Child: A Mythology of the American Deaf Experience and 1001 Books in ASL: both view- able on YouTube.
Jenny Slattery (Production Stage Manager)
Read More
Pasadena Playhouse debut! Broadway: Bullets Over Broadway, Spider-man, Guys and Dolls, Oleanna, and Cry-Baby. Regional: East West Players, Old Globe, La Jolla Playhouse, Rude Mechs, and more. Jenny is on the faculty at California Institute of the Arts. Education: MFA (UCSD).
Jessica R. Aguilar (Stage Manager)
Read More
Jessica R. Aguilar is grateful to return to the Pasadena Playhouse for Our Town! Select previous works include: Pasadena Playhouse: Shout SisterShout!, The Originalist, Fly, Real Women Have Curves, A Night with Janis Joplin, Stop Kiss, 12 Angry Men, Blues for an Alabama Sky; Geffen Playhouse: reasons to be pretty, Death of the Author; SD Rep: A Snow White Christmas; Cabrillo Music Theatre: Evita, Children of Eden; Marin Theatre Company: Fences, In the Red and Brown Water; Los Angeles Theatre Center: Dementia; Cygnet Theatre: Man of La Mancha, Hedwig & the Angry Inch. She is a proud member of AEA, a fitness enthusiast & an avid SF Giants fan. Thanks to her F&F-SA 2 -HW- PA-ML- MQH, & TB!
Patty Onagan (Press)
Read More
Patty Onagan Consulting is thrilled to have a 10-year association with Pasadena Playhouse. Patty led the publicity and/or marketing campaigns for hits like God Looked Away starring Al Pacino, A Night with Janis Joplin, Fences starring Laurence Fishburne and Angela Bassett, Lythgoe Family Panto produc- tions, Citizen Twain starring Val Kilmer, among others. Prior to Los Angeles, Patty worked on Broadway on the original productions of Disney's Beauty and the Beast and The Lion King; and the Circle in the Square Theatre.
DJ Kurs (Deaf West Theatre)
Read More
DJ Kurs is Deaf West Theatre's second artistic director in its 25-year history. Produced for Deaf West Theatre: Edward Albee's At Home at the Zoo (2017), American Buffalo (2015), Spring Awakening (2014- Tony nominated), Flowers for Algernon (2013), Cyrano (2012). ASL Master for Deaf West Theatre: Pinocchio (2011), My Sister in This House (2010) and Children of a Lesser God (2009). Love and kisses to Alice, Isabella, Milo and Romy.
Danny Feldman (Pasadena Playhouse)
Read More
Danny Feldman comes to Pasadena from his former post as the Executive Director at Labyrinth Theater Company, a leading Off- Broadway theater company, where he produced over 15 world premiere plays. He produced the theater's first Broadway production, The Motherf**ker With The Hat. Prior to that, Feldman served as Managing Director of Reprise Theater Company. As an independent producer, he produced the world premiere of bare: a pop opera, which received the 2001 Ovation Award for Best Musical – Intimate Theater and was later produced Off-Broadway in 2004.
Ticket Options

Tickets
Select a date in the calendar below or call our box office at 626 356 7529 to purchase tickets.
Group Sales
Save 10% with a group of 8 or more. For more information, call 626 921 1161 or email groupsales@pasadenaplayhouse.org.
Rush Tickets
A limited number of rush tickets for Our Town are available at 9AM the day-of every performance exclusively through our ticketing partner, TodayTix.
Learn More or Download The App
Quotes

"Wilder's tale is stunningly reborn for a new era."
– LA TIMES
"Sublime"
– Hollywood Reporter
"An amazing production of an American theater classic." – KPCC (John Horn)
"More crucial than ever."
– On Stage & Screen
"Mesmerizing"
– Stage and Cinema
"Our Town is absolutely, under no circumstances, to be missed."
– Stage Scene LA
"A truly memorable staging of Thornton Wilder's iconic play."
– Huffington Post
Sponsors

Made possible in part by the Pasadena Arts & Culture Commission and the City of Pasadena Cultural Affairs Division.