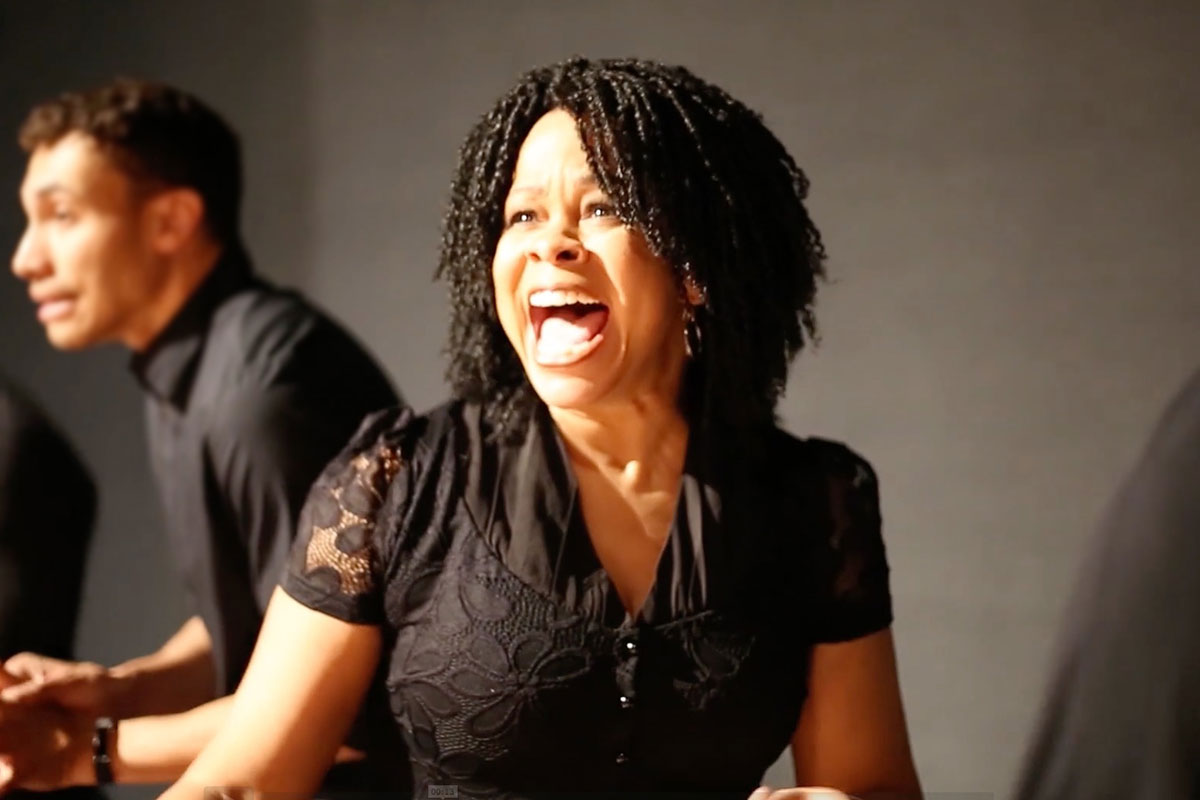 We got the cast of Shout Sister Shout! to preview a song from the show.
Click on the video below to hear the cast sing Rosetta Tharpe's "Up Above My Head."
Cast: Tracy Nicole Chapman (Sister Rosetta Tharpe), Logan Charles (Isaiah), Yvette Cason (Katie Bell/ Mahalia Jackson), Michael A. Shepperd (Rev. Tharpe), Angela Teek Hitchens (Marie), Thomas Hobson (Ensemble), Boise Holmes (Ensemble), Armando Reinaldo Yearwood, Jr. (Ensemble).
SHOUT SISTER SHOUT!
Jul 26 – Aug 20, 2017
Created & Directed by Randy Johnson
Book by Cheryl West